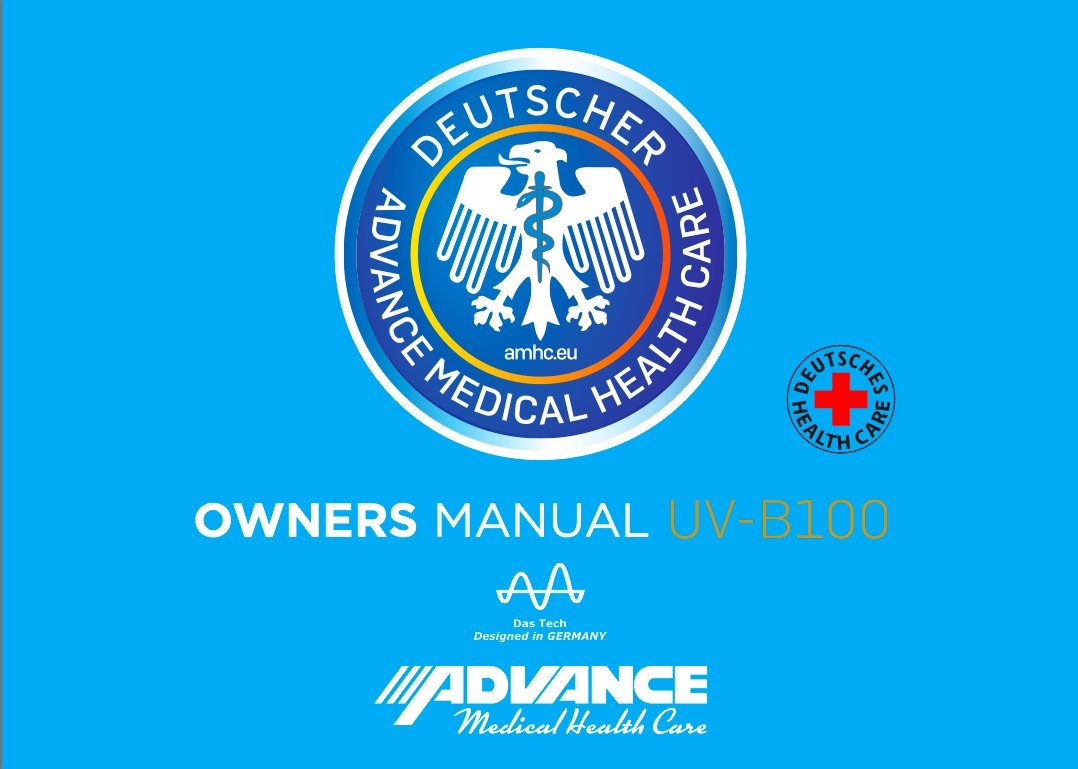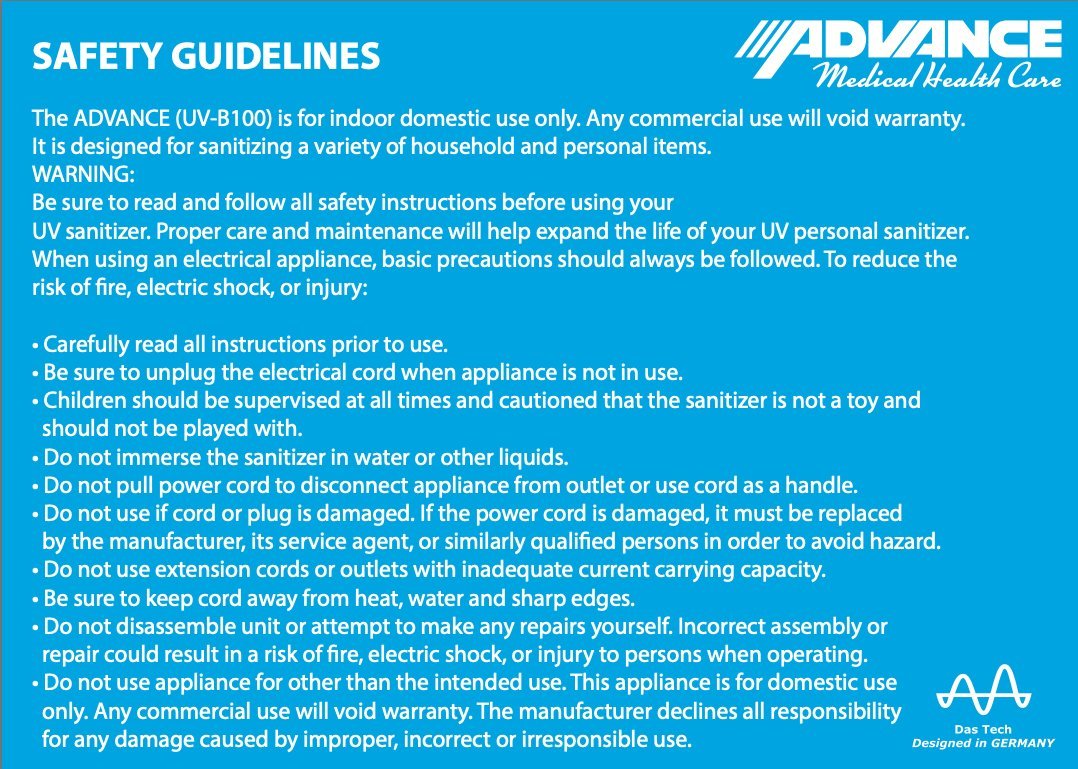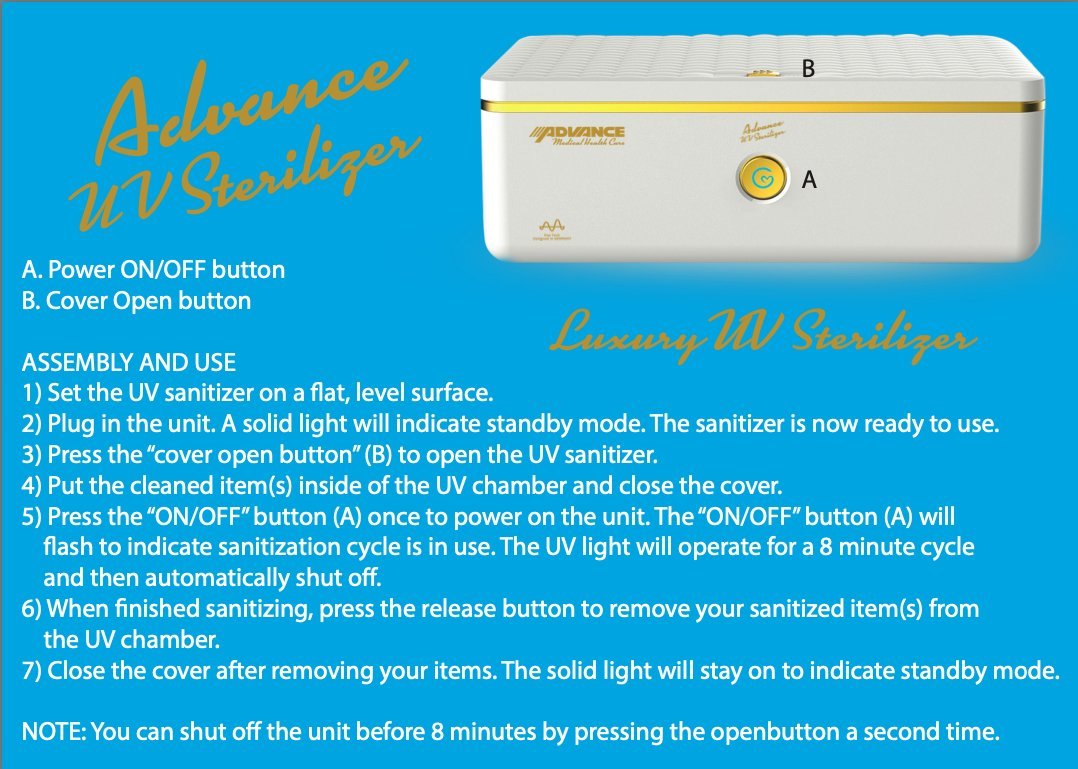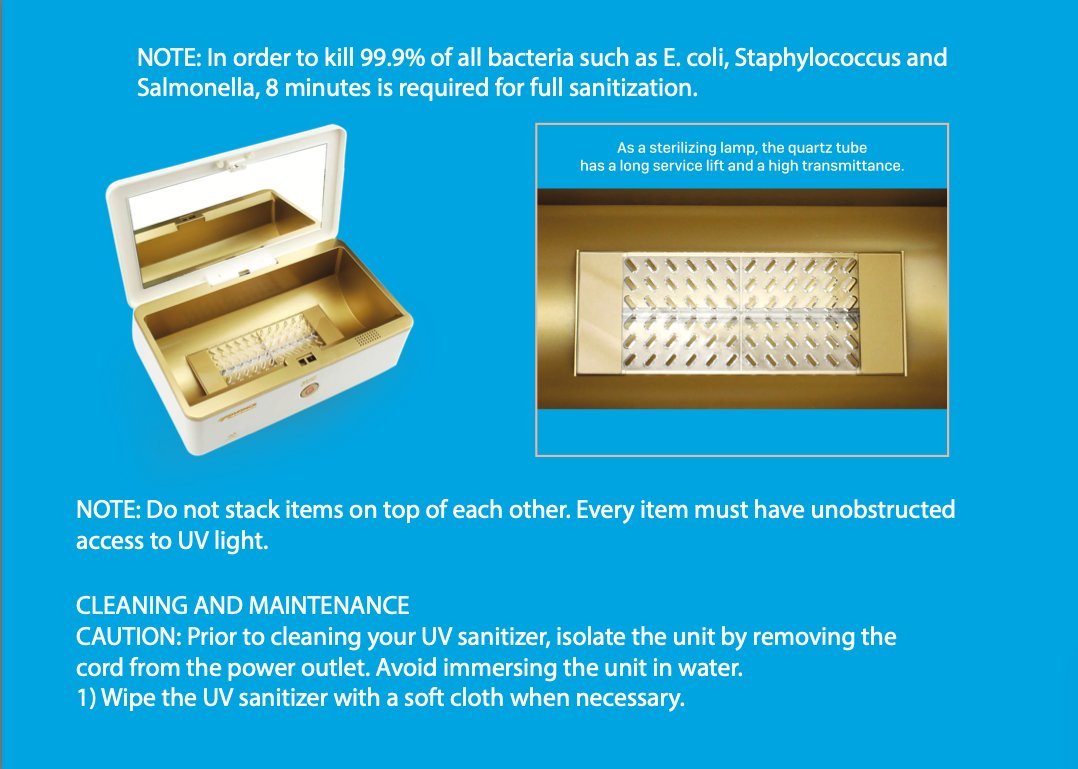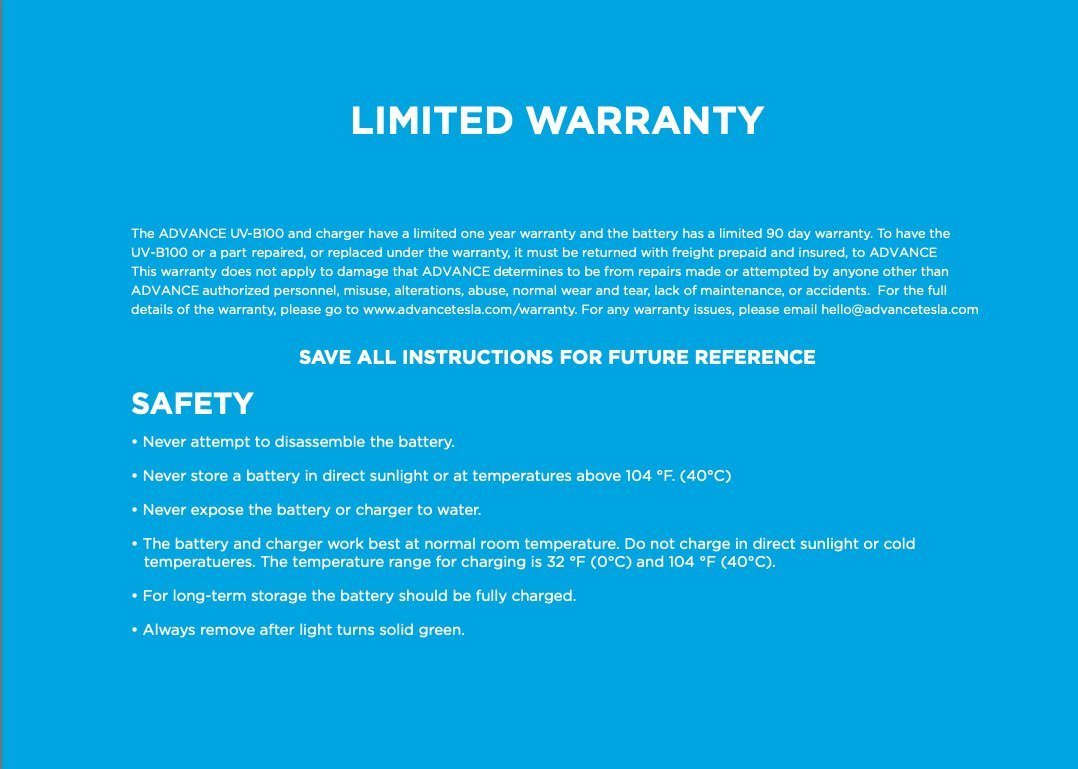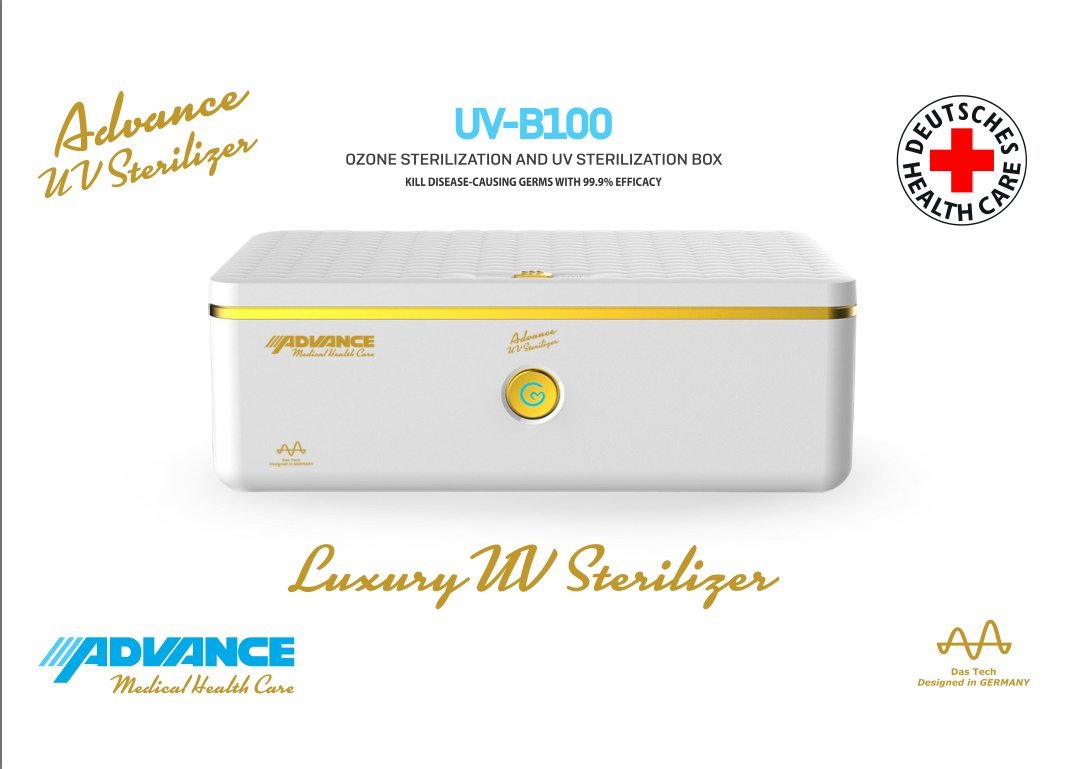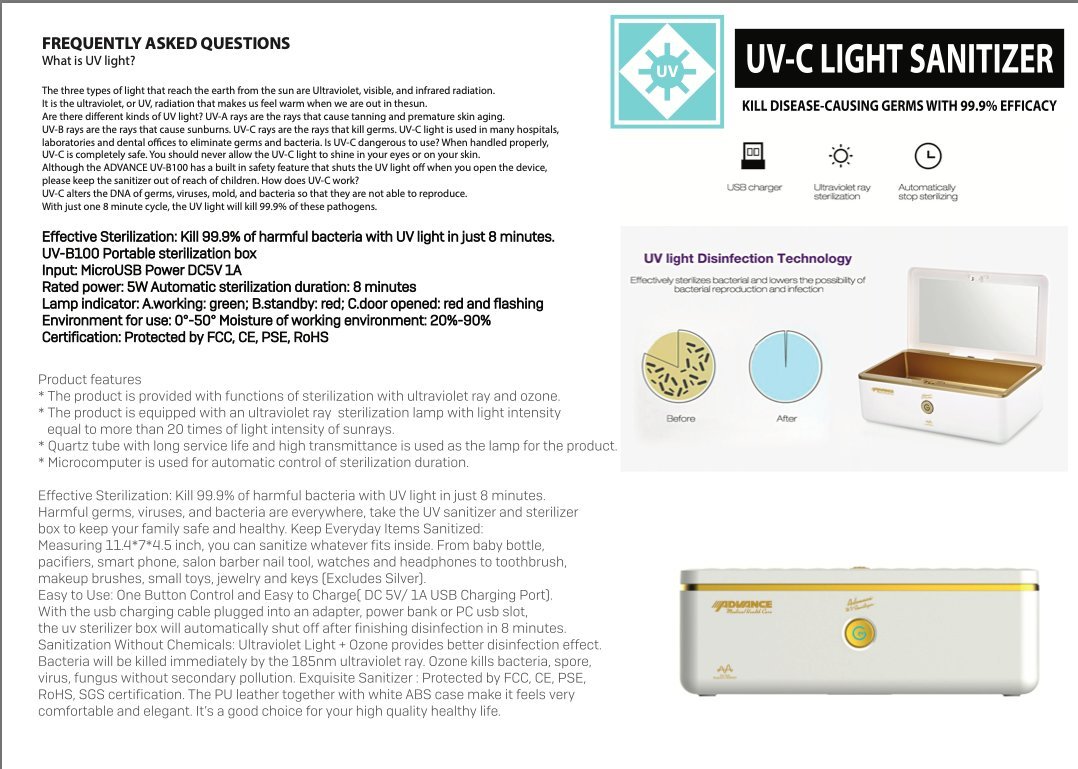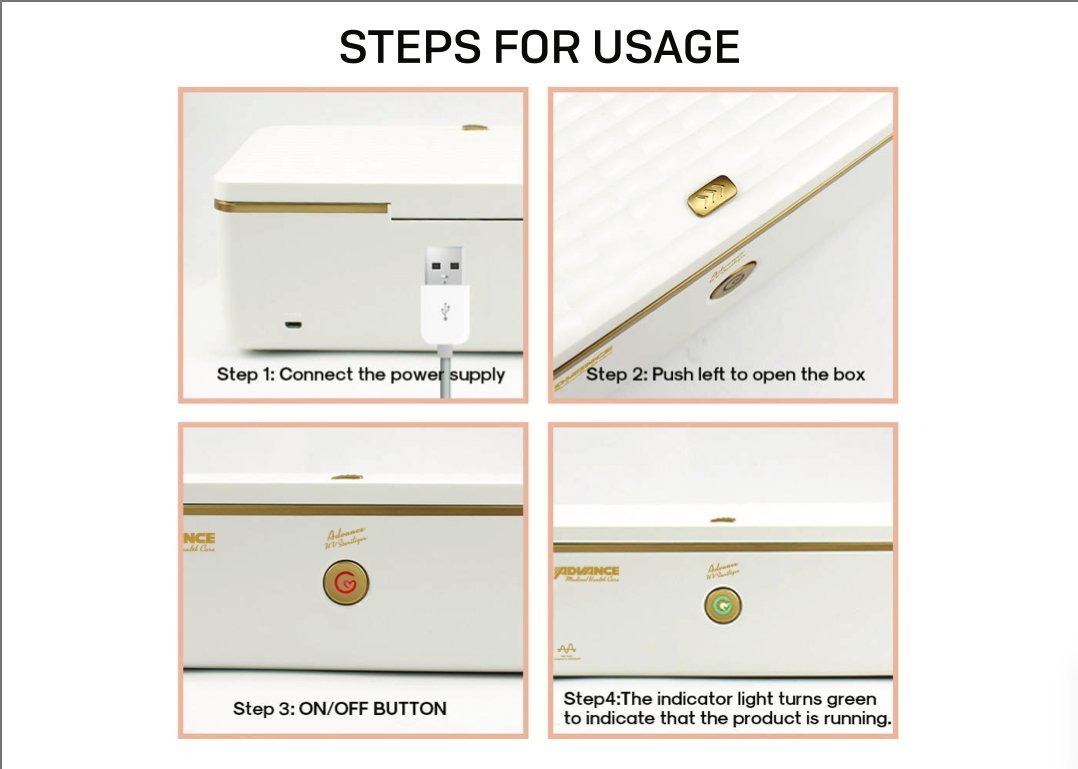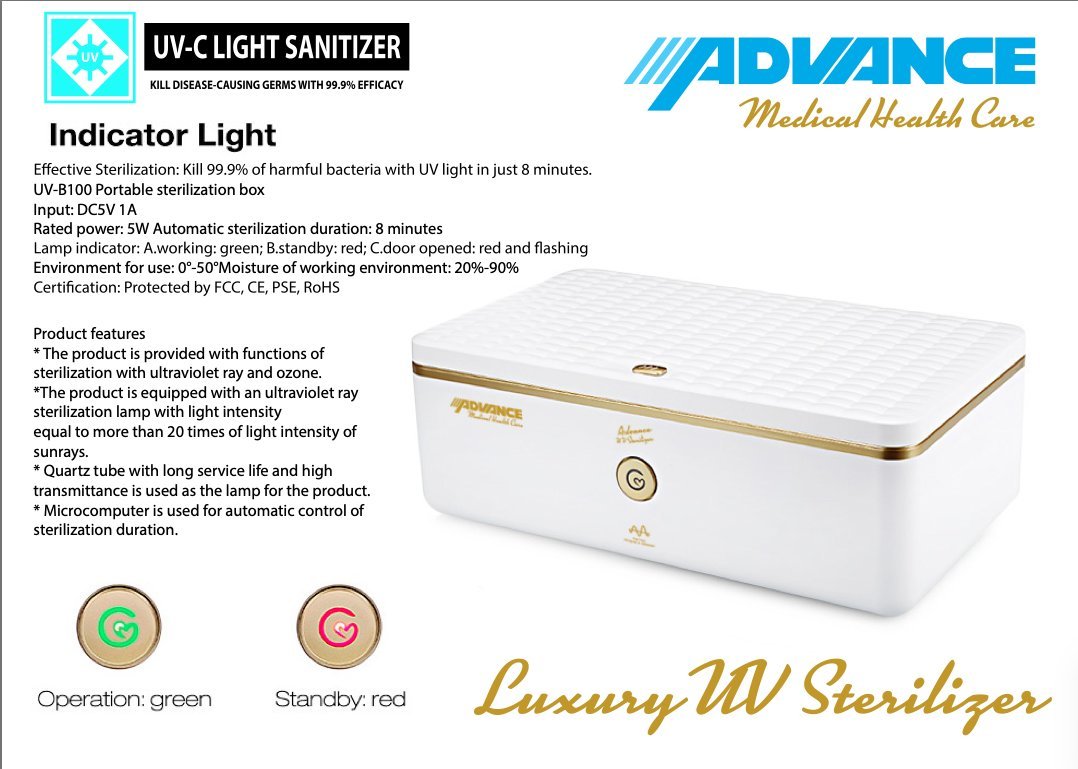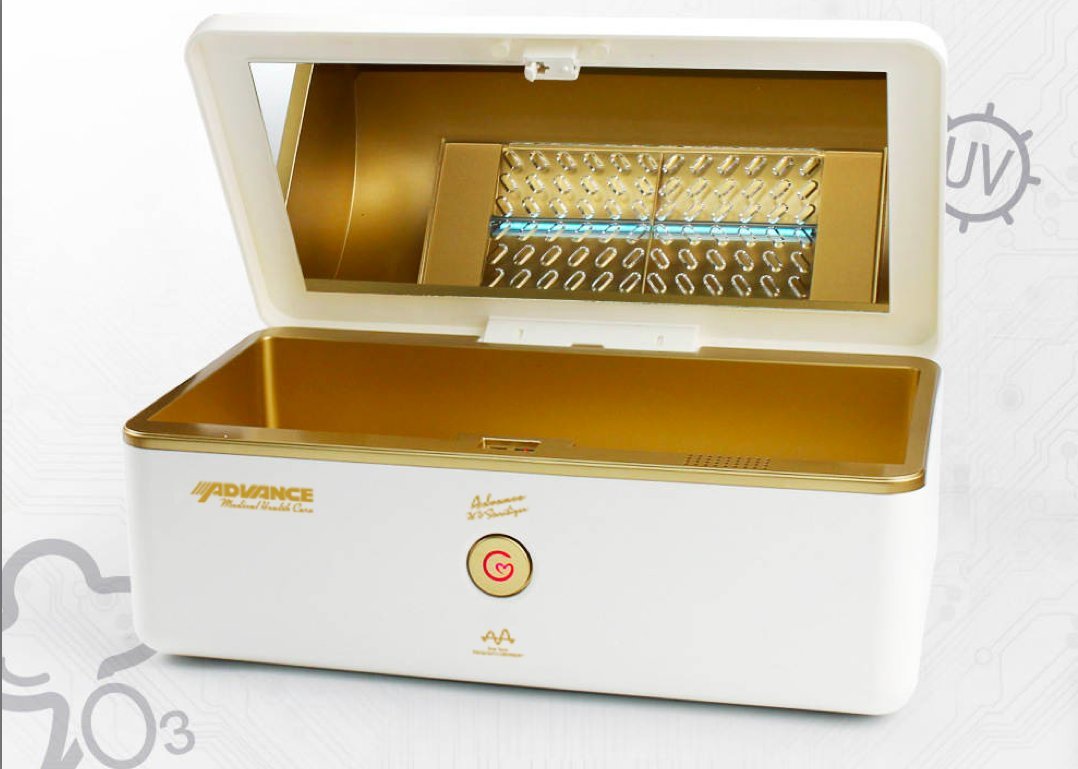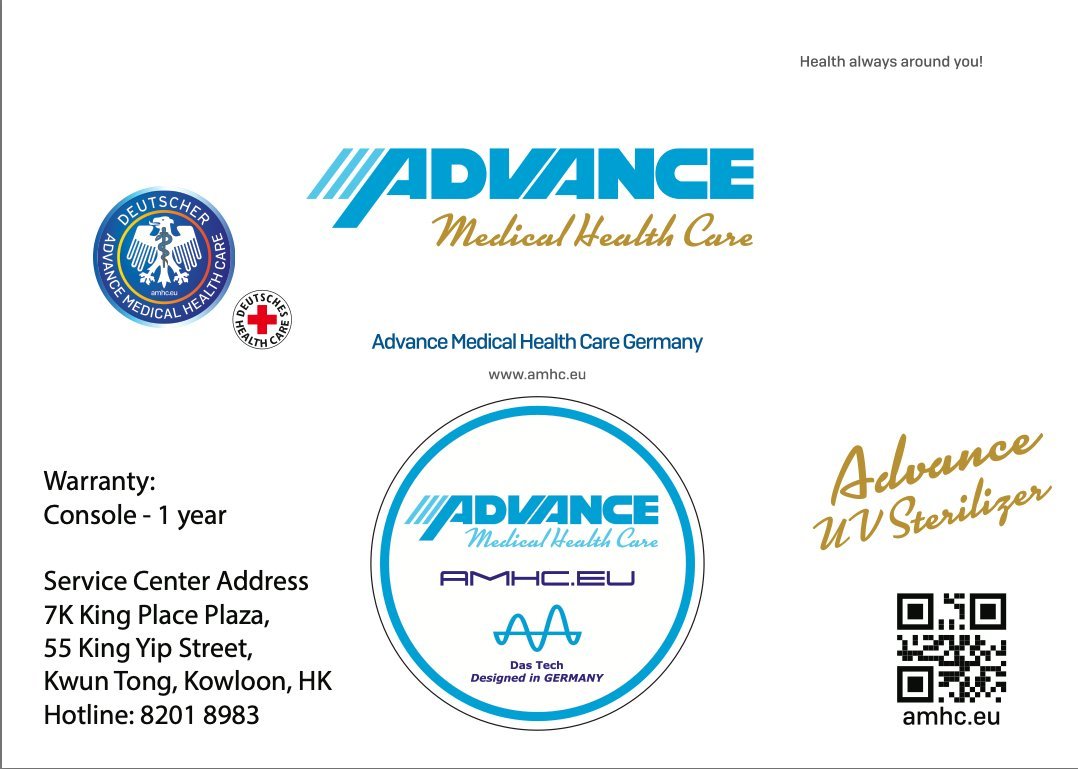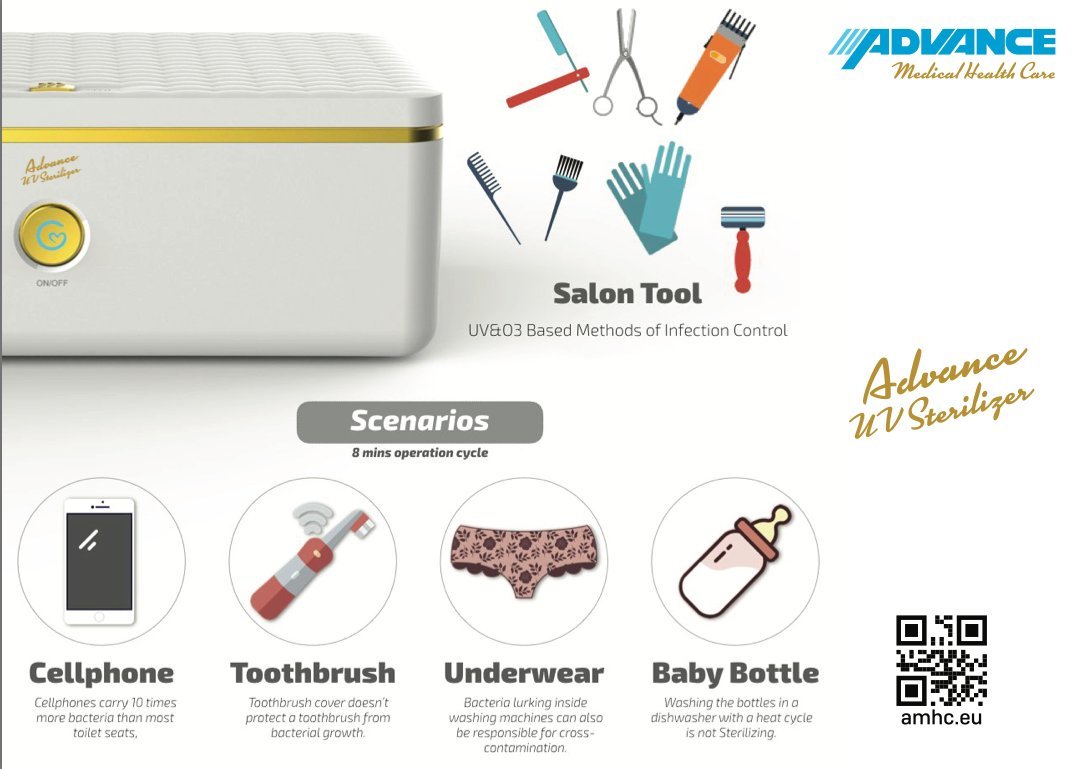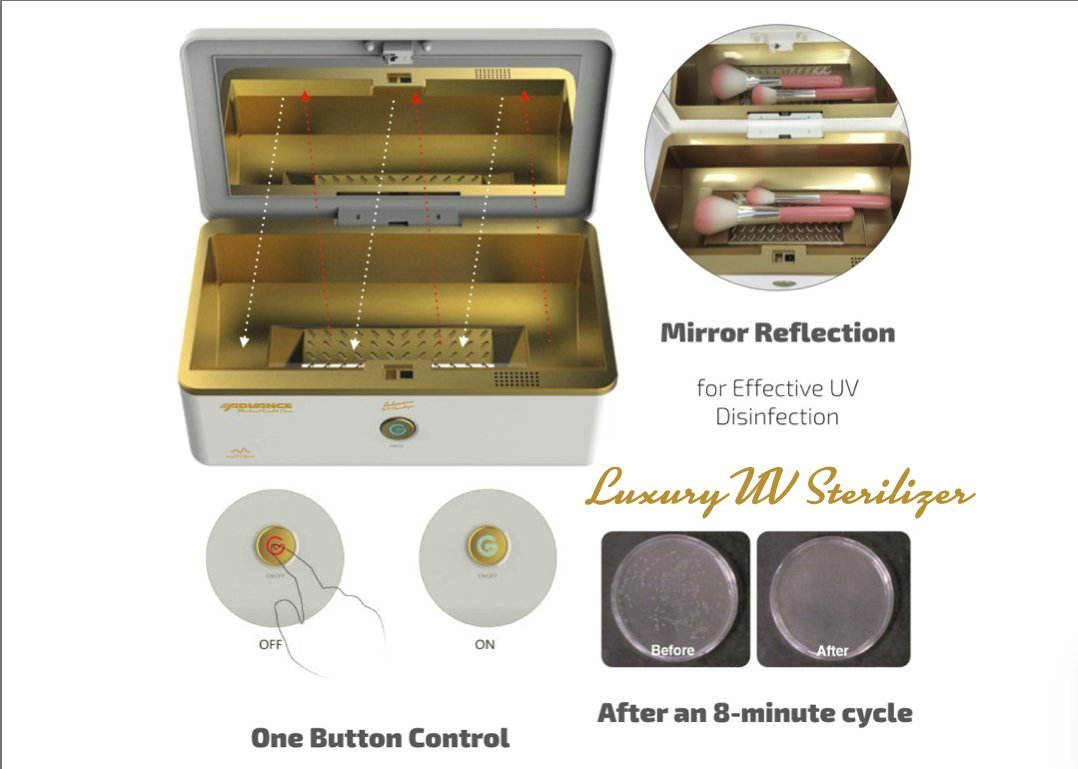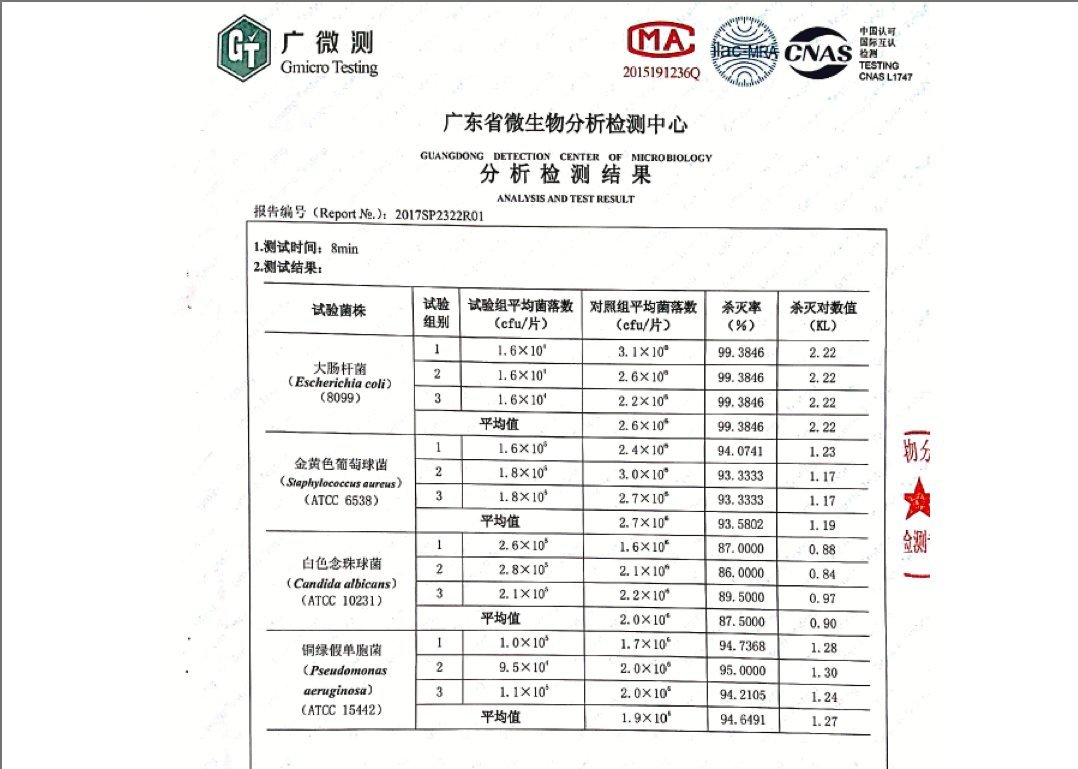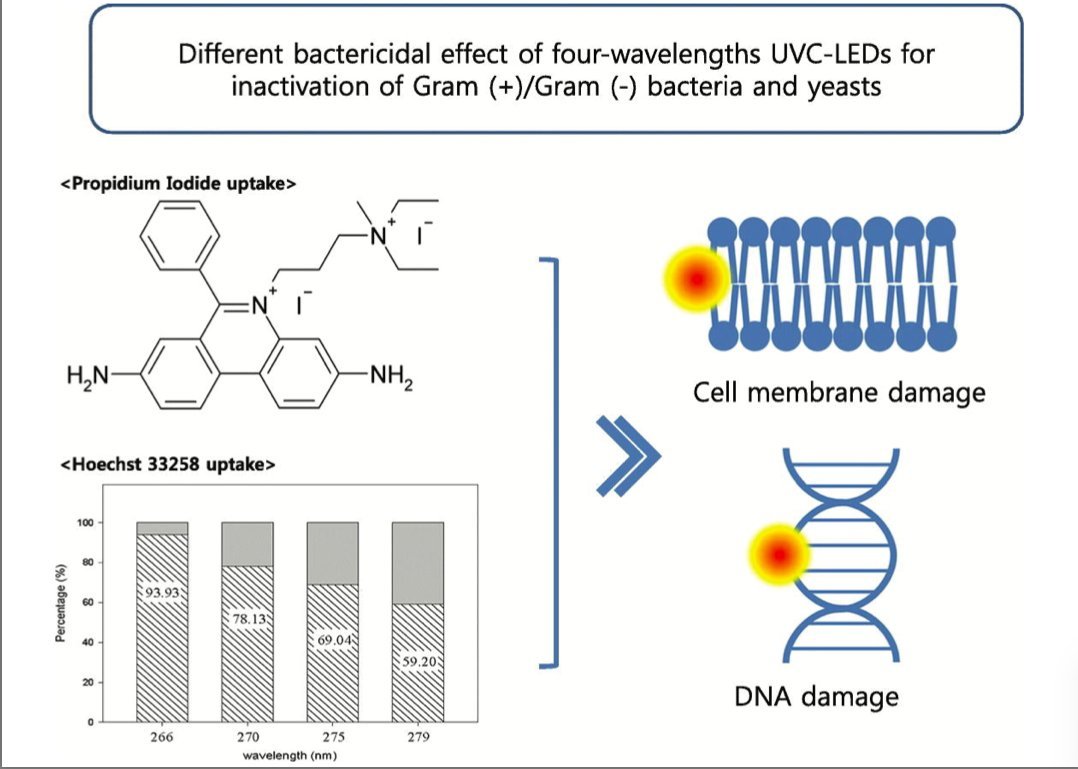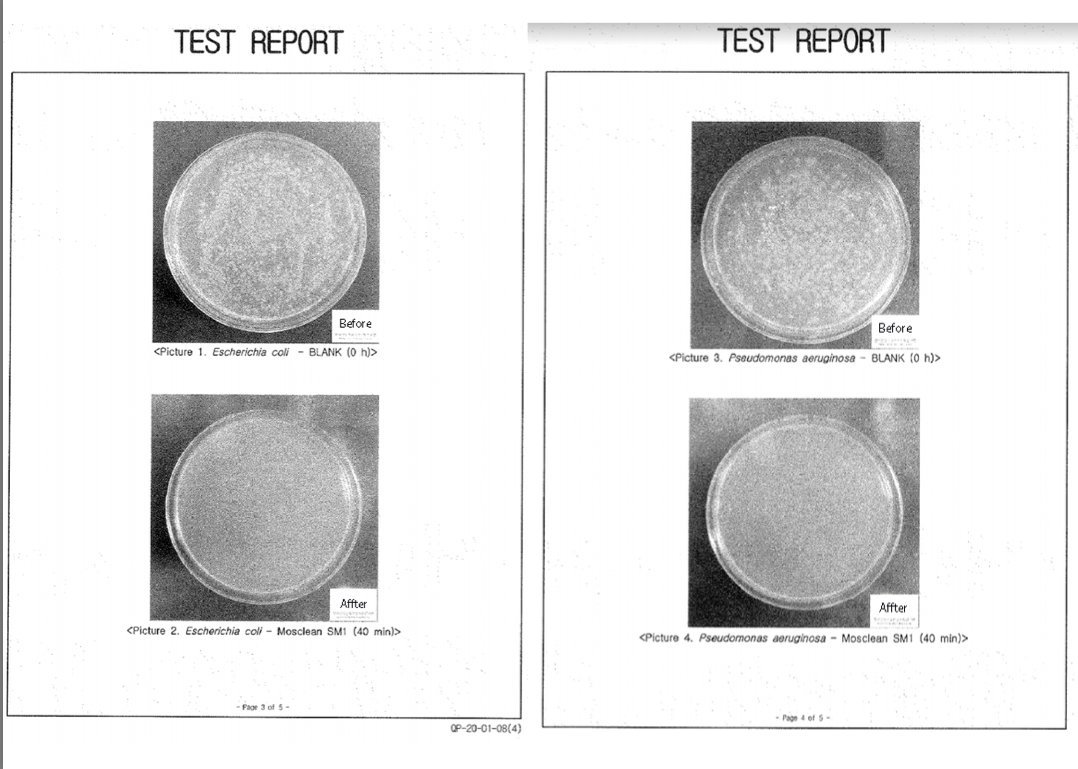 Item: UV-B100
Product: Luxury UV Sterilizer Box
Effective Sterilization: Kill 99.9% of harmful bacteria with UV light in just 8 minutes.
UV-B100 Portable Luxury UV Sterilization box
Large Size 11.4*7*4.5 inch sanitize whatever fits inside
Input: DC5V 1A
Rated power: 5W Automatic sterilization duration: 8 minutes
Lamp indicator: A.working: green; B.standby: red; C.door opened: red and flashing
Environment for use: 0°-50°Moisture of working environment: 20%-90%
Certification: Protected by FCC, CE, PSE, RoHS
Product features
* The product is provided with functions of sterilization with ultraviolet ray and ozone.
*The product is equipped with an ultraviolet ray sterilization lamp with light intensity
equal to more than 20 times of light intensity of sunrays.
* Quartz tube with long service life and high transmittance is used as the lamp for the product.
* Microcomputer is used for automatic control of sterilization duration.
Harmful germs, viruses, and bacteria are everywhere, take the UV sanitizer and sterilizer box to keep your family safe and healthy. Keep Everyday Items Sanitized: Measuring Large Size 11.4*7*4.5 inch, you can sanitize whatever fits inside. From baby bottle, pacifiers, smart phone, salon barber nail tool, watches and headphones to toothbrush, makeup brushes, small toys, jewelry and keys (Excludes Silver). Easy to Use: One Button Control and Easy to Charge( DC 5V/ 1A USB Charging Port). With the usb charging cable plugged into an adapter, power bank or PC usb slot, the uv sterilizer box will automatically shut off after finishing disinfection in 8 minutes. Sanitization Without Chemicals: Ultraviolet Light + Ozone provides better disinfection effect. Bacteria will be killed immediately by the 185nm ultraviolet ray. Ozone kills bacteria, spore, virus, fungus without secondary pollution. Exquisite Sanitizer : Protected by FCC, CE, PSE, RoHS. The PU leather together with white ABS case make it feels very comfortable and elegant. It's a good choice for your high quality healthy life.